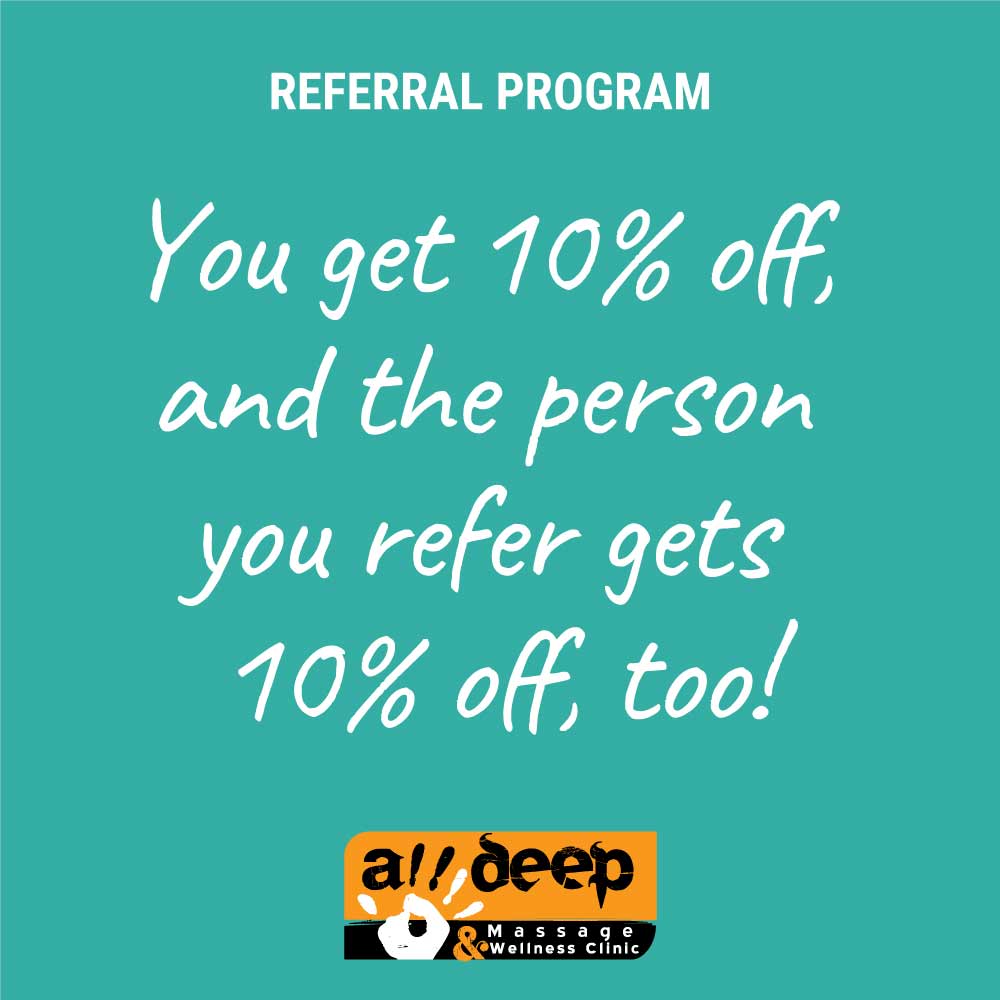 We are now offering our referral discount to both parties of the referral.
If you refer a friend or family member to come & see us you will get 10% off your next massage or
acupuncture appointment
!
Your friend or family member that you referred will receive 10% off their massage or acupuncture treatment from your referral!
All you have to do is make sure you mention the first & last name of the person you referred or bring in this card and they have to come in for the treatment before you can get the discount.  (This can't be combined with other offers).
This discount can only be used once for that person, but you can refer as many people as you like!
Come one, come all!  We are here to help you & those you love!!