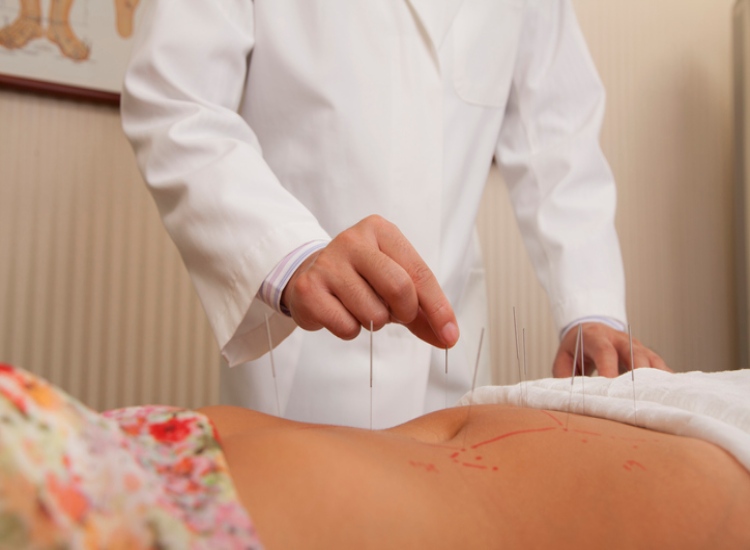 If you are seeking a wellness center to help you achieve greater health and vitality, All Deep Massage and Wellness Clinic offers a variety of therapies, in a warm, inviting atmosphere that promotes healing. At our clinic, we offer treatments that include deep-tissue massage, reflexology, cupping, electroacupuncture, and acupuncture, for a wide range of health issues. While you are likely familiar with some of these treatments for relaxation and pain relief, some benefits may surprise you. For example, would you consider seeking acupuncture for constipation? Constipation is a common problem that can be both persistent and challenging, but there is a wealth of evidence supporting the benefits of acupuncture for alleviating chronic constipation and producing positive long-term patient outcomes.
What, exactly, is constipation? It is a condition that occurs when stools become hard, dry, and difficult to pass, and bowel movements become less frequent than usual. When a person has fewer than three bowel movements per week and there is no underlying condition or medication that is causing the infrequency, it is a problem called chronic severe functional constipation. Constipation often occurs in elderly patients and can be extremely stressful. Often, poor peristaltic movement slows the stool and causes it to be retained and hardened because of excess absorption of water.
In addition to infrequent, hard stools, chronic constipation can cause stomach cramping, pain, abdominal bloating, and distention. People who are constipated typically strain during bowel movements, and this can lead to more threatening conditions, especially for older people. Straining can cause changes in coronary and cerebral vascular flow, resulting in problems like arrhythmias, angina, high blood pressure, acute myocardial infarction, cerebral vascular damage, or even death. Unfortunately, treatment with medications can cause stomach aches, diarrhea, and electrolyte imbalances. That's why looking for a safe and effective treatment for the management of constipation is a worthwhile pursuit.
This is where acupuncture is proving valuable. Acupuncture comes from Chinese Medicine, which treats patients holistically, using the diagnostic tools of looking, listening, questioning, and feeling the pulse. Asking patients about the issues surrounding their constipation, including sensation, consistency, intervals between bowel movements, odor, and amount, can help practitioners gain insight into the problem. It is also important to learn about accompanying symptoms like abdominal distension, changes in appetite, fatigue, depression, and insomnia. Researchers have found that acupuncture, combined with herbal medicine, can relieve constipation and provide superior patient outcomes. With acupuncture, constipation can be alleviated without the use of pharmaceutical medications.
The benefits of acupuncture are well-established, and a growing body of research demonstrates its efficacy in treating constipation. A recent study of 72 voluntary patients from the gastrointestinal department at Chengdu University of Traditional Chinese Medicine (TCM) divided patients into two groups: a true acupuncture treatment group and a sham control group. The researchers found that acupuncture effectively treats constipation's root causes, and noted that acupuncture patients had lower relapse rates than those that took mosapride, a medication that facilitates bowel movements. This drug is effective, but the relapse rate is high when it is discontinued. It can also have side effects like abdominal pain, loose stools, insomnia, dizziness, and headaches. Acupuncture, on the other hand, has no significant adverse effects. In the study, the sham control group did have acupuncture, but outside the true acupuncture point locations, which may have led to some clinical success, because the sham group had a 67. 65 percent total effective rate. On the other hand, the true acupuncture group significantly outperformed the sham group, with an effective rate of 82.56 percent.
Acupuncture is an important part of TCM, used to treat pain, hormonal imbalance, stress, IBS, and other ailments by addressing imbalances in the body and triggering the body's natural healing processes. While results between patients, it has been shown to promote bowel movements and relieve constipation. In addition to improving digestion and regulating gastrointestinal function, acupuncture can alleviate stress and anxiety related to constipation.
What can you expect from an acupuncture session at All Deep Massage & Wellness Clinic? Because TCM involves a holistic approach, a thorough assessment will be done on your first visit, before your initial treatment. This evaluation will take into consideration what is happening in your body as a whole, not just the problem area. You will be asked questions about your lifestyle, as well as general health and history, including childhood. The treatment plan the acupuncturist creates may include other therapies as well, including cupping, electroacupuncture, auricular therapy, diet and lifestyle recommendations, and so on. The frequency and duration of your acupuncture sessions will depend on your unique situation and individual needs.
Acupuncture can be an effective treatment option for those with constipation, and most people feel deeply relaxed after receiving an acupuncture treatment. Acupuncture is safe when practiced by an experienced and qualified Registered Acupuncturist, and needles used at All Deep Massage & Wellness Clinic are fine, sterile, disposable, single-use, stainless steel implements. Because it is an all-natural, drug-free therapy, acupuncture has virtually no adverse effects or complications. Particularly when used in a collaborative approach with other healthcare professionals, acupuncture can deliver effective treatment with little to no risk.
If you're looking for massage and acupuncture treatment in Sherwood Park, AB, look to All Deep Massage & Wellness Clinic to be your guide on your journey to true health and wellness. Our center is a place of healing and rejuvenation for people of all ages, and we provide a wide range of massage and acupuncture treatments to alleviate pain and suffering from both acute and chronic conditions, resulting in long-lasting relief. Since 2007, All Deep Massage & Wellness Clinic has served clients in Sherwood Park and the surrounding area, and we're dedicated to the health and well-being of our clients. Our therapists are highly trained in anatomy, physiology, pathology, remedial exercise and stretching, nutrition, orthopedic assessment, soft tissue therapy, and hydrotherapy, and we promote ethics and professional conduct as key characteristics of our business. Dedicated to providing exceptional service, we assess each client's individual needs, designing a treatment plan that addresses current conditions and helps prevent them from reoccurring. To learn more about how we can help you feel refreshed, renewed, and rejuvenated, call 780-416-0659.